6th Annual EUSAIR Forum
Izola, Slovenia | 11-12 May 2021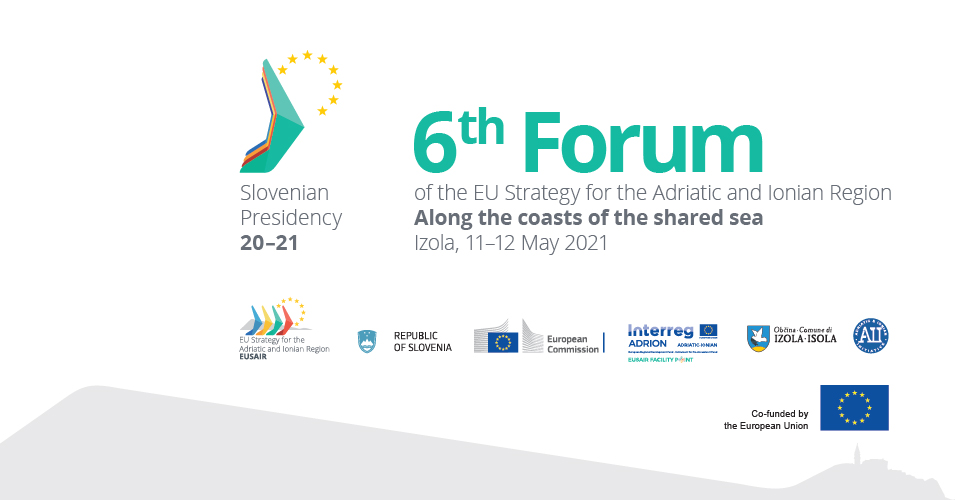 Welcome to the North Pole of the Mediterranean, let's sail together along the coasts of the Adriatic and Ionian sea.
6th EUSAIR Forum: Slovenian Presidency can hardly wait for your interventions!
Take a look at the 6th EUSAIR Forum Programme, prepare your first questions related to the topics and announced speakers and include them already in the registration form!