Welcome to the EUSAIR Youth Consultation, a vital initiative designed to ensure that the voices and perspectives of young people from the EUSAIR are heard and valued. We believe in active youth participation and representation, as it is the cornerstone of creating more inclusive policies that address the unique needs and aspirations of our youth. This initiative also seeks to foster intergenerational dialogue and understanding, recognizing that young people offer creative solutions to complex challenges, ensuring that our policies remain relevant and forward-looking.
The Purpose of EUSAIR Youth Consultation
Our primary goal is to gather inputs from young people across the EUSAIR region and engage with stakeholders to develop the format of the inclusion of youth in the EUSAIR macro-regional strategy.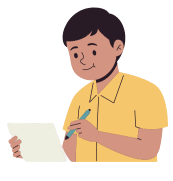 The Youth Consultation Roadmap
Our consultation process consists of both open and closed phases, taking place from September 22nd to November 6th, 2023:
The open process invites all young people aged 16-29 within EUSAIR participating countries/territories to share their opinions through a comprehensive survey.
The closed process targets youth stakeholders, including national authorities responsible for youth policies, youth organizations, and student associations. These stakeholders will also provide valuable insights through the same survey.
Based on the consultation results, the Youth Consultation Task Force, with the assistance of the EUSAIR Facility Point, will develop a proposal for the EUSAIR Youth Council. This proposal will be presented to the EUSAIR Governing Board for adoption.
The Survey
Our survey, developed by youth policy experts in collaboration with the EUSAIR Facility Point, is designed to collect opinions of young people on the role, scope, and representative profiles and mandate of the EUSAIR Youth Council. We strongly believe that young people should have a word in how youth is involved in decision-making processes.
Who can participate?
All young people aged 16-29 from EUSAIR participating countries/territories can participate in the open consultation process. In the closed process, youth stakeholders identified by National Coordinators will be involved.
E-learning Modules
To ensure informed responses, participants will complete three modules on EU Youth Dialogue, EU Macro-Regional Strategies, and EUSAIR youth projects/initiatives before taking the survey.
Join Us in Shaping the EUSAIR Youth Council
We invite all young people within the EUSAIR region to participate in this essential consultation process. Your insights and ideas are crucial in shaping policies that directly impact your future. Together, we can create a more inclusive and dynamic EUSAIR community that reflects your aspirations and ambitions.
Your voice matters. Join us on this exciting journey to ensure that the EUSAIR Youth Council represents your vision and values. Together, we can build a brighter future for all.
Click Here to Participate in the Open Youth Consultation Process