6th Annual EUSAIR Forum
Izola, Slovenia | 11-12 May 2021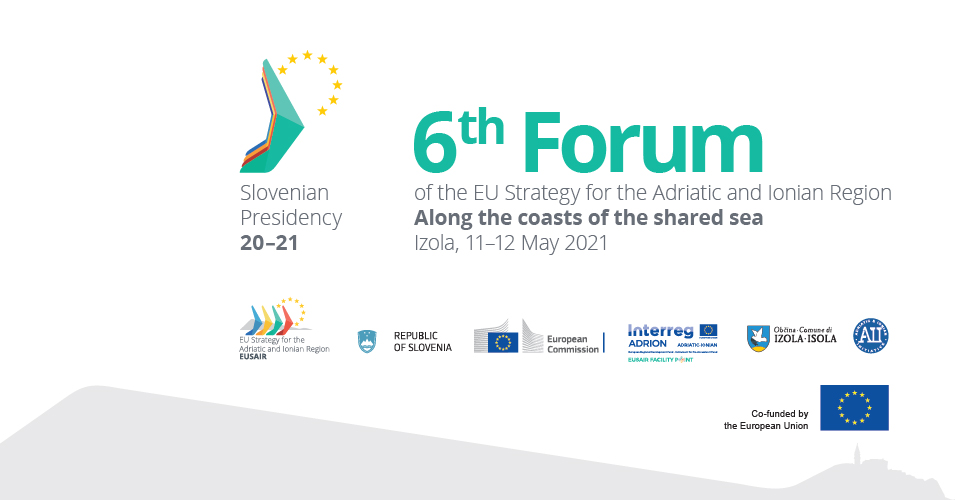 Green port
The Port of Koper (Luka Koper), which has been investing heavily in green logistics in recent years, is also an olive oil producer with 251 olive trees. The first olive trees were planted in the port area a quarter of a century ago in 1990, and the last 50 olive trees were planted in 2018.
Every year, Istrian belica and Leccino olives are picked, and a sample of the oil is carefully examined by a laboratory in Izola. Like the years before, chemical and sensory analysis has confirmed that the 2020 Luka Koper olive oil is an extra virgin olive oil.
Lovely Vida stood down by the sea...
The Thalasso Spa Lepa Vida is a spa located in the midst of the Sečovlje Salina Nature Park, in the immediate vicinity of the salt pans, which are home to many rare bird species. The spa stands out with its minimalist wooden equipment and respect for the natural environment. The water in the pools is not chlorinated, and both water and sewage are pumped out of the nature park via pressure pumps. Pool technology is fully managed online.

The highest cliff of the northern Adriatic
The Slovenian coast stretches for 43 kilometers and is one of the shortest European coasts, along with the coasts of Bosnia and Herzegovina and Monaco. It is shared by four municipalities and thirteen towns. The Strunjan Nature Park is also home to the highest flysch cliff of the northern Adriatic, which rises 80 m above sea level. Slovenian Istria, which includes the coastal area and the hinterland, may be small in size but can offer a plethora of experiences and activities, including the project Enjoy the Hinterland, which produced a register of thematic trails, measuring 613 km in total length. Hop on your feet!
Ten centimeters in half a century
The level of the Adriatic Sea has been rising faster than the level of any other sea in the last two decades. From 1960 to 2015, the mean sea level along the Slovenian coast has risen by 10 cm, which is why the local population has been experiencing increased flooding of the coastal urban zone. According to experts, this phenomenon is attributable both to global sea-level rise and weather conditions in the region. To increase awareness of the future devastating effects of rising sea and water levels, primary school students from Koper and Piran have launched a campaign to record the highest sea levels during flood season, under the mentorship of geography teachers and in cooperation with the Environmental Agency of the Republic of Slovenia (ARSO).