Here you can find official documents and publications that helps you understand the main purpose and goals of the EUSAIR. For more information check the Adriatic and Ionian Library of the European Commission.
Brochure and Publications
Digital Communication Strategy for EUSAIR
Analysis of Marine (water) Protected Areas in EUSAIR and Proposals for Corrective Measures
Report on the outcomes of the Communication Workshops – towards the common vision and mission
3 March 2020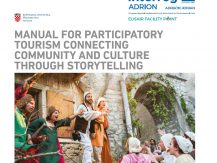 Manual for participatory tourism connecting community and culture through storytelling
Digital Communication Strategy for EUSAIR
This publication is about a 'Digital Communication Strategy for EUSAIR (European Union Strategy for the Adriatic and Ionian Region)', which was created by Vademecom (for DG REGIO, D1). It includes the final reports representing the results for the Digital Communication strategy, specifically the following tasks: The final report 1 shows an analysis of the current status quo in terms of a digital communication strategy of EUSAIR. The 2nd report represents the identification and mapping of all the groups of EUSAIR stakeholders and partners. The 3rd report shows how to build a proper results-driven digital strategy and digital communication. And the last report (4 & 5) consists of the fine-tuning and amplifying of the overall communication strategy and gives practical tips and tricks how to put in place a successful digital communication strategy.
Analysis of Marine (water) Protected Areas in EUSAIR and Proposals for Corrective Measures
Report on the outcomes of the Communication Workshops – towards the common vision and mission
3 March 2020
The report includes recommendations on how to improve the communication in the EUSAIR by focusing on priority areas that can assure the maximum value in an array of inputs. Interested in how to improve your own communication? There are some really interesting points to be found and we hope you can find the time to read the whole document ->https://www.adriatic-ionian.eu/2020/03/03/report-on-the-outcomes-of-the-communication-workshops-towards-the-common-vision-and-mission/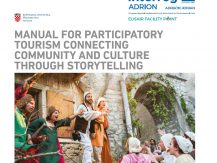 Manual for participatory tourism connecting community and culture through storytelling