#SEA4FUTURE: Coastal Cleanup 2019
On September 21, the Coastal Cleanup event took place in Slovenian coastal municipalities.
The event brought together 240 volunteers from all over Slovenia and abroad to clean the beaches of the seas and lakes.
At the ocassion of its 10th anniversary, the Slovenian Coastal Cleanup was the main event of the Macroregional Strategies Week 2019.
The organizer was the Water Institute of the Republic of Slovenia, which joined forces with the Ministry of the Environment and Spatial Planning and the TRI-NITI Institute
The Coastal cleanup is a traditional clean up event aimed to raise awareness on reducing the amounts of litter that could end up in the marine environment.
The event is organized as part of the International Coastal Cleanup, that began more than 30 years ago. Each year volunteers clean the coast and collect the data regarding the amounts and types of marine litter, that is sent to the organizer Ocean Conservancy (USA) which prepares an Annual Report.
This year's event was held under the slogan »LESS TO MAKE MORE«, with which the organizers empasized that the change in our habits is especially important for a clean environment.
Check the global popularity of the event: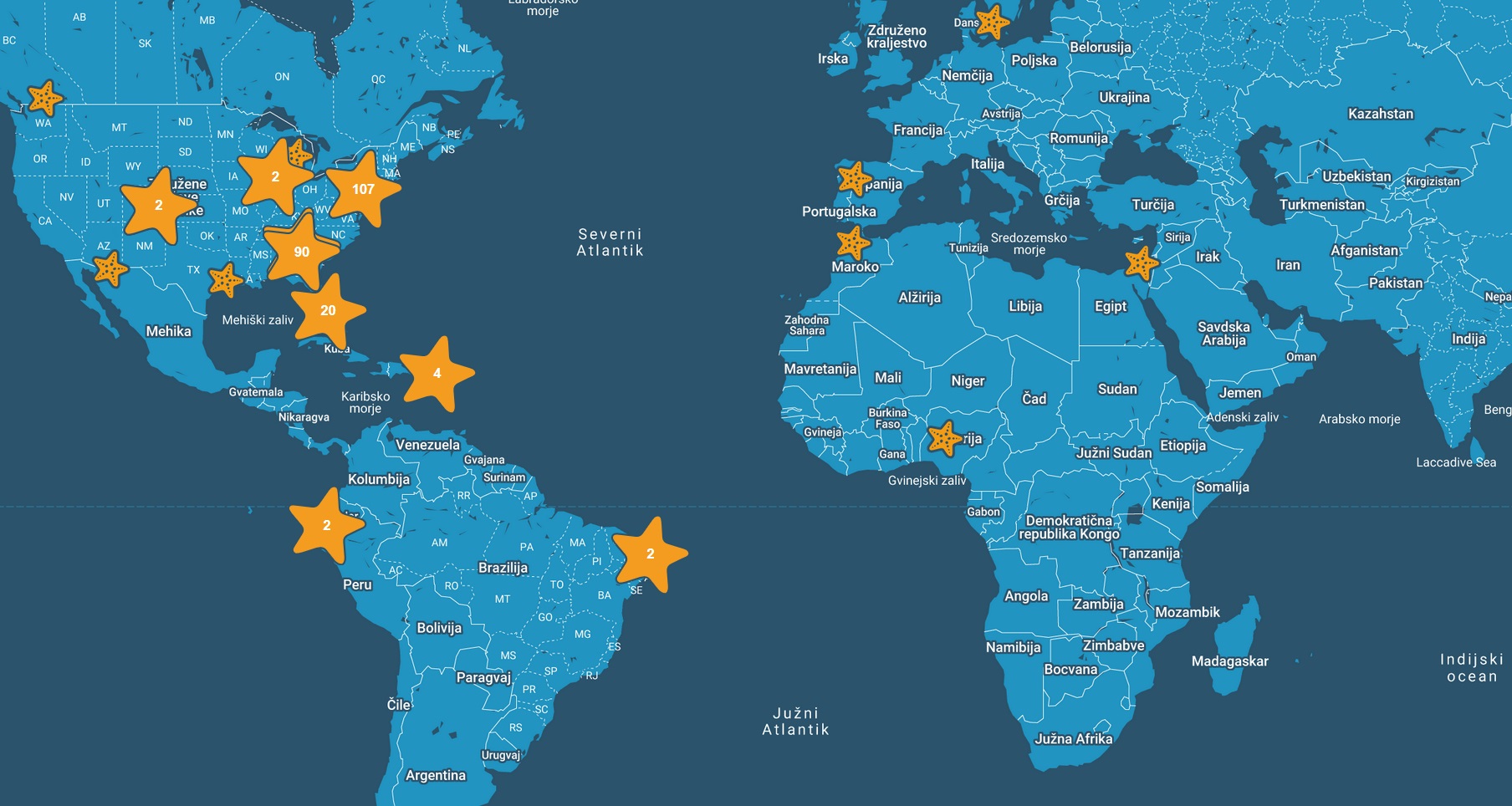 The Slovenian voluneers cleaned more than 18 km of the seashore at the locations Lazaret, Debeli Rtič, Ankaran, Koper, Izola, Strunjan, Fiesa, Seča and along the Rižana River. They collected 588 kg of waste, of which 20.509 pieces were cigarette butts. Cigarette butts are considered the most numerous waste on coast.
The organizers organized many paralell activities to raise awareness among youth and general population, such as various workshops, exchange campaign and a photographic exhibition.
The students of Koper High School demonstrated the danger of pollution by designing monster octopus made of waste.
Other simultaneous cleanup actions in the EUSAIR region were:
In Montenegro, the cleanup was organized by the NGO Zero Waste Montenegro in cooperation with the Delegation of the European Union to Montenegro and the EU Info Center. Source
In Greece, HELMEPA was official coordinator with 900 volunteers and 30 cleanup actions throughout Greece. Source
In Bosnia and Herzegovina, World Cleanup Day is being carried out as part of the Let's Do It project, the slogan of this year's action is "Be Someone, Be #herojEKO". Source
In Serbia, Ekostar Pak organized Trash Challenge Serbia with more than 40 actions across Serbia and more than 3,000 participants. Source