EUSAIR flagships all summed up!
EUSAIR key implementers got together and defined key priorities in the Adriatic-Ionian region!
 National and Pillar Coordinators got together to discuss and confirm the flagships to be embedded into the IPA/ESIF programming documents started on 26 May 2020 with Pillar 3 - Environmental Quality and Pillar 2 - Connecting the Region/subgroup Transport, continued on 29 May 2020 with the second round of debates on the flagships prepared by Pillar 4 - Sustainable Tourism and Pillar 1 -  Blue Growth, and closed up on 1 June 2020 with Pillar 2 - Connecting the Region/subgroup Energy Networks.
At the Extraordinary COVID-19 12th online Meeting of the EUSAIR Governing Board on 10 June 2020 National Coordinators were requested to present their opinion regarding the EUSAIR final list of flagships for embedding. After all countries had an official say, chair announced the good news of the consensus being reached in time. Governing Board thereby approved the EUSAIR final list of flagships for embedding in ESI and IPA funds and Slovene Presidency committed itself to, on behalf of the EUSAIR Governing Board, share the list in line with Catania and Belgrade Declarations with all relevant Programming and Managing Authorities, as well as with EU delegations in order for every actor to be properly informed and able to support the implementation of projects.
EC (DG REGIO and DG NEAR) supported the proactivity of EUSAIR key implementers to reach an agreement and adoption of the flagships in the perfect moment, since the process of preparing the programming documents has just started. Although it cannot be assured that all flagships will be in the documents prepared for the programming period 2021-2027, a good work and the first step in the long macro-regional process was done.
---
Flagships were proposed as solutions for the main challenges of macro-regional importance consistent with national needs as well as with the EU policy objectives for a greener, low-carbon and more connected Europe. Countries will meet concrete actions at national level to follow common goal/solutions for the region.
Here you can find all EUSAIR flagships in one place!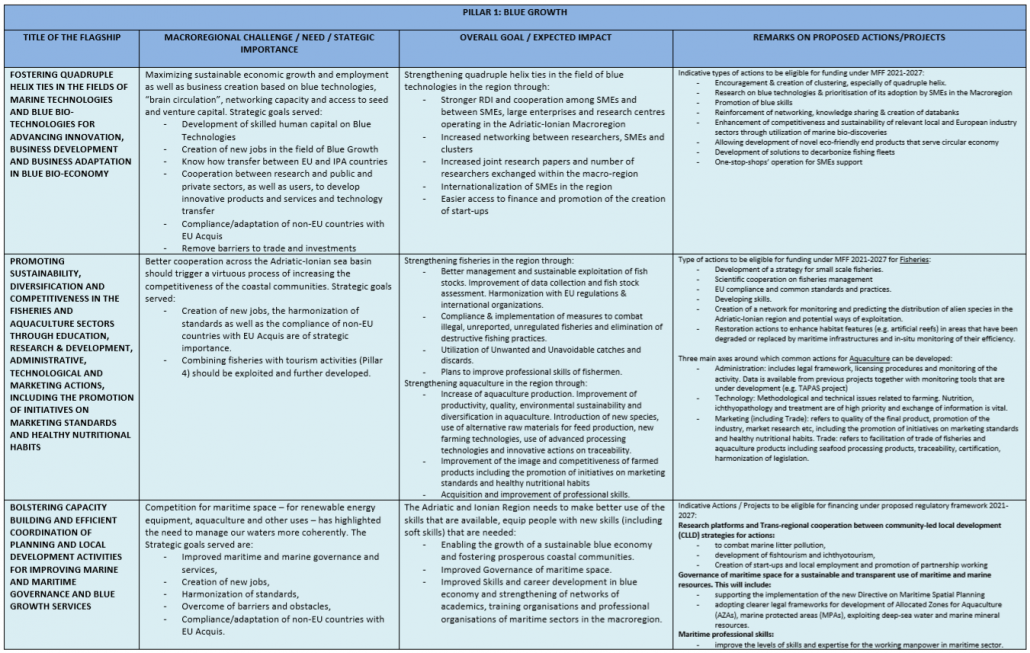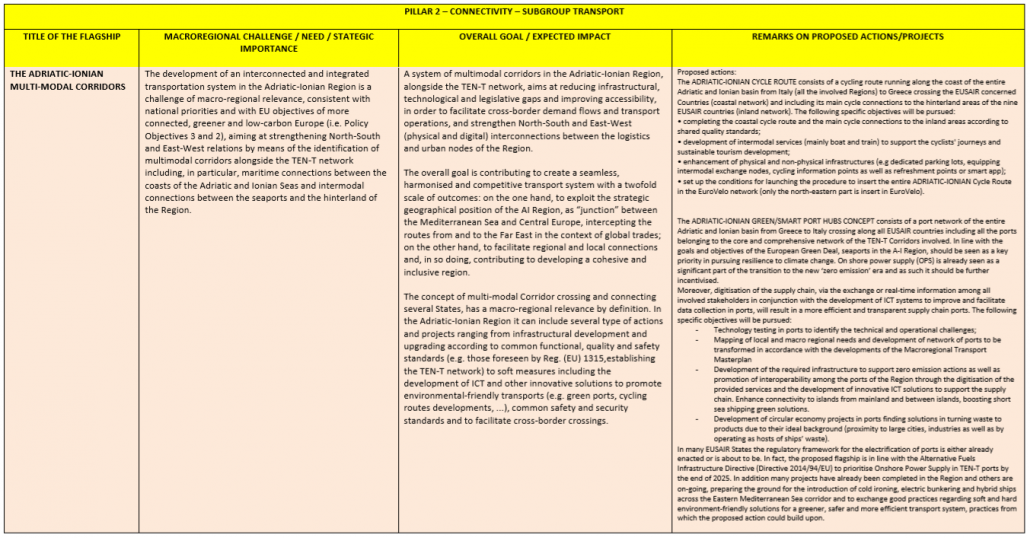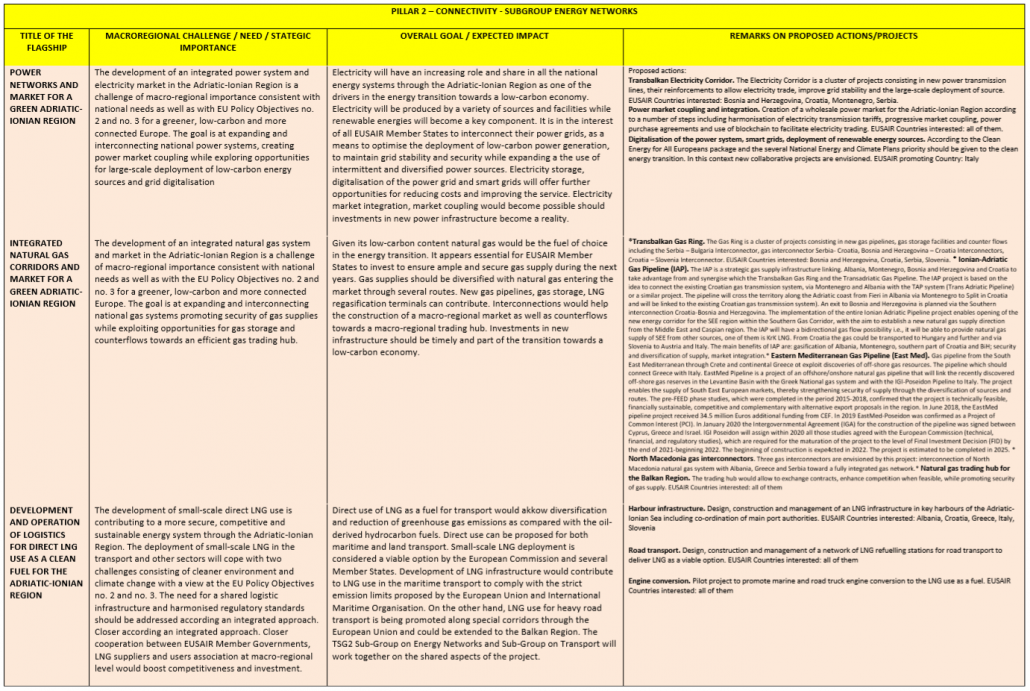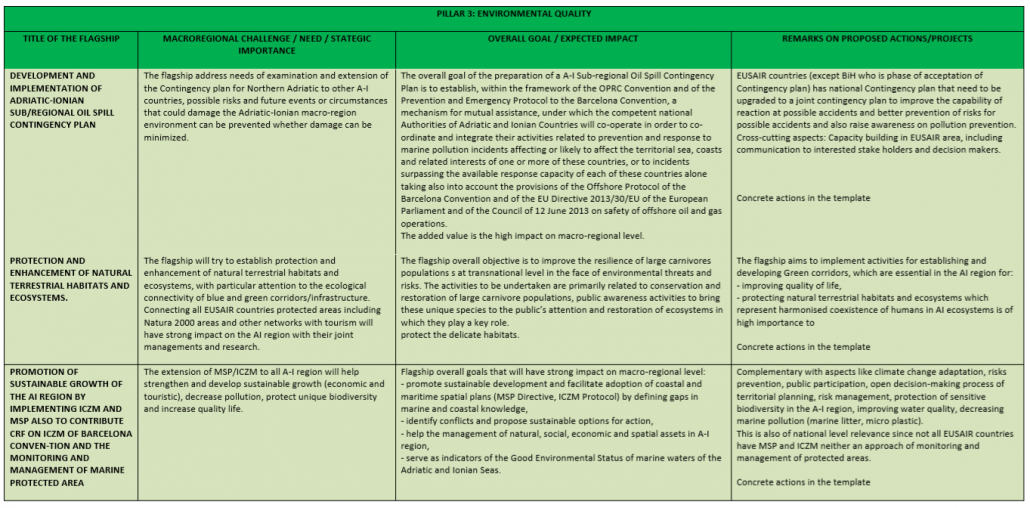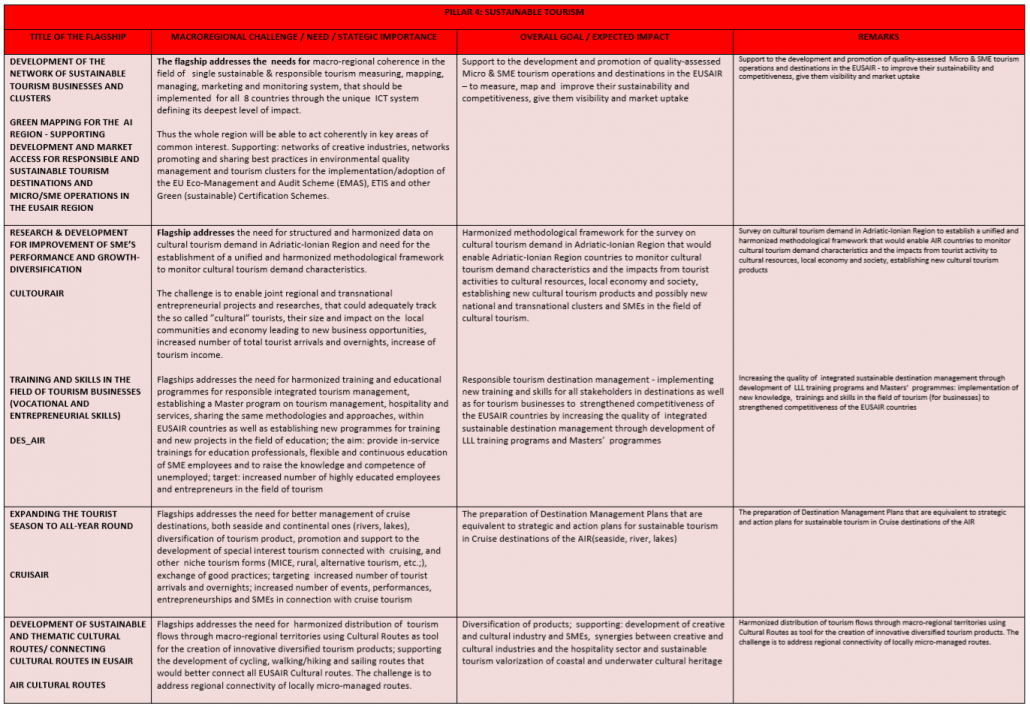 And to rest your eyes, presented in a more friendly way!