Spring Newsletter dedicated to Blue Growth in the Adriatic-Ionian region
The Blue Economy encompasses all economic activities related to oceans, seas, and coasts, such as fisheries, aquaculture, energy generation, shipyards, and desalination. The concept seeks to promote circular economy, climate change mitigation, and biodiversity conservation in the sea basin. At the same time, it encourages sustainable tourism and economic growth in the coastal areas.
May 2021:  EC's new Communication on the Sustainable Blue Economy focusing on how to reconcile environmental, economic, and social sustainability - a new approach for blue growth highlighting the shift from blue growth to sustainable blue economy as well as support to macro-regional frameworks for cooperation.
For the recovery in coastal regions, the European Commission has developed a support package and strategic guidance, urging Member States to embed sea basins and macro-regional strategies into the programming of the new EU funds.
7th Annual Forum served as a platform for discussion on essentials to achieving the objectives of the European Green Deal: from Blue Growth to sustainable Blue Economy. And NO, blue topics are not relevant only to countries with their own access to the sea, but are important also for the inland countries of the macro-region, as the quality of water in fluvial water basins can have an impact on marine pollution.
EUSAIR Pillar 1 includes three flagship actions, conceived as solutions for macro-regional challenges consistent with national needs and EU policy objectives.
Fostering quadruple helix ties in the fields of marine technologies and blue bio-technologies for advancing innovation, business development, and business adaptation in blue bio-economy.
Promoting sustainability, diversification, and competitiveness in the fisheries and aquaculture sectors through education, research and development, and administrative, technological, and marketing actions, including the promotion of initiatives on marketing standards and healthy nutritional habits.
Bolstering capacity-building and efficient coordination of planning and local development activities for improving marine and maritime governance and blue growth services.
The topics also directly related and described are:
Maritime industry sustainability, which was one of the topics addressed during the 2022 edition of the EU Macro-Regional Strategies Week being held from 7 to 11 March 2022 under the motto 'Engage, Strengthen and Evolve'. The stakeholder session "Maritime digitalisation - helping the transport chain to become greener, safer and more efficient" focused on the importance of digitalisation and data sharing for the development of a sustainable and efficient maritime industry and safer transport.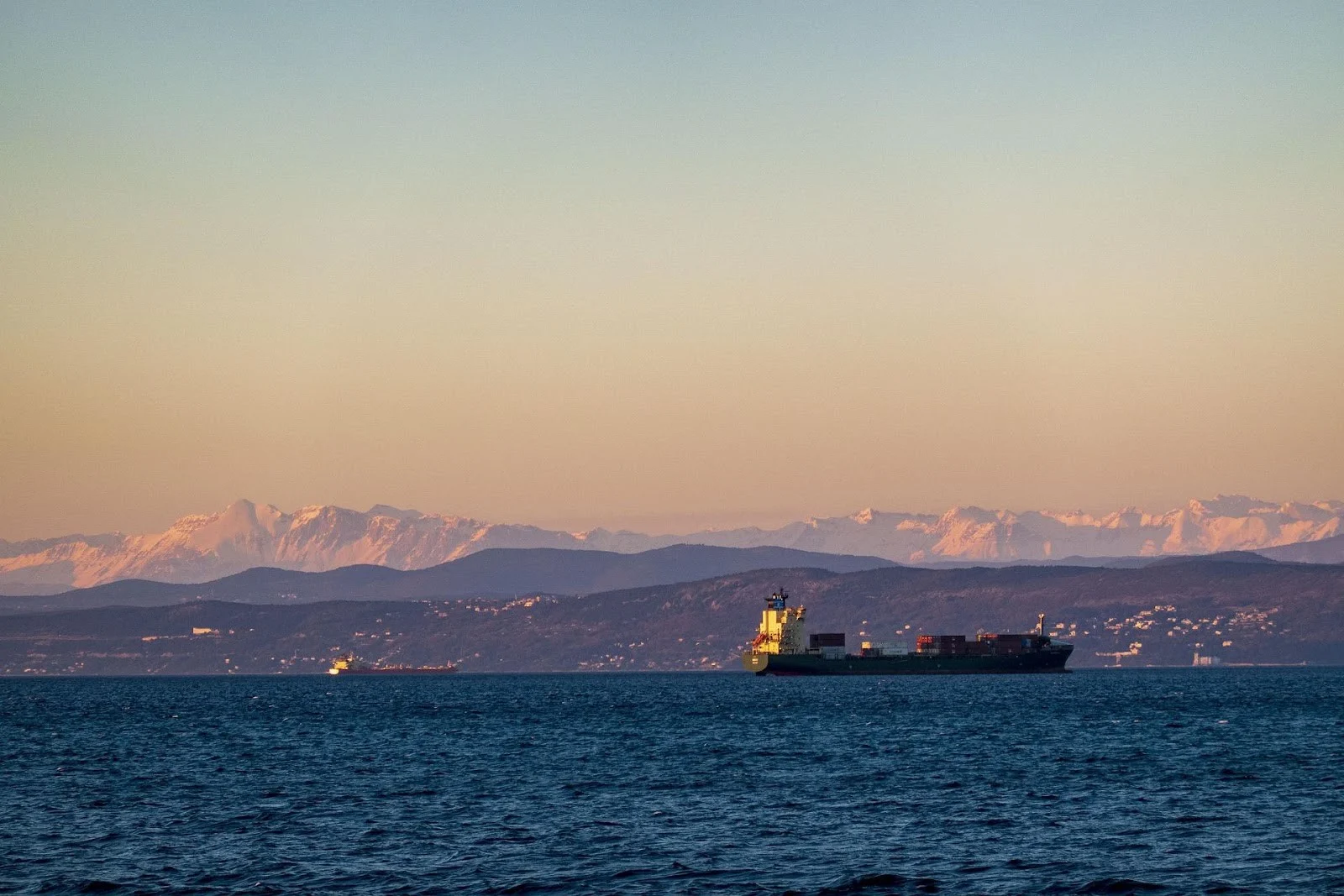 Smart Specialization Strategies approach, which has a particular relevance for EUSAIR since it could increase cooperation in the macro-region and facilitate the advancing and implementation of innovation. The sector of blue technologies is tha one that would benefit the most from the S3 approach.
Additionally in the Newsletter you can enjoy the interview with Federico Rosset and Alvise Rossi about Veneto region participation in Macro-regional Strategies (EUSAIR and EUSALP), particularly in the "blue" topics.