Registration for the Mediterranean Coast and EU Macro-regional Strategies Week 2017 is open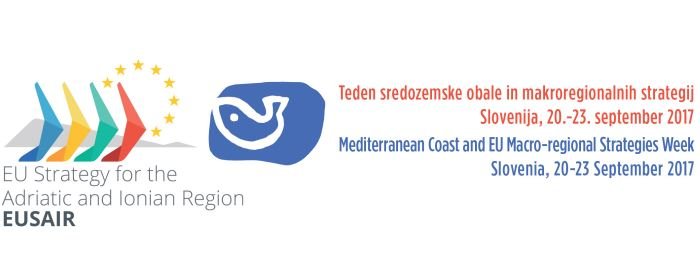 We are pleased to invite you to the »Mediterranean Coast and Macroregional Strategies Week« that will take place between the 20–23 September 2017 at the Slovenian coast.
Focus of this year's event is "Living with the sea".
The traditional event aims to raise awareness on the sea and coast and their natural resources and economic potential, as well as to expose the risks to which the sea and coast are exposed to due to the natural phenomena and human actions.
Organizers are promising numerous roundtables, project showcase and thematic workshops.The event will bring together stakeholders, practitioners, experts and general public to discuss the current and the future of the sea and coastal management. The event will also provide a great opportunity to attend the conference on Media and communication of macroregional strategies.
You can register here.
We will publish all event related information at the dedicated website.
Welcome to join us in Slovenia!
V sodelovanju z / In cooperation with