Neighboring countries support Albania following the deadly earthquake
On 26 November 2019, a powerful earthquake with a 6.4 magnitude hit Albania at 3:54 am local time.
It was the most powerful earthquake to hit the country in the last 40 years and the most deadly in the last 99 years. As a result of the earthquake 52 people lost their lives, making this, to date, the deadliest earthquake worldwide for 2019. Furthermore, as of early December, more than 3,000 people were injured, 12,000 were homeless and throughout Albania some 7,900 buildings were damaged. The areas with the highest casualties and damages were Durres and Thumane. Considerable damages were recorded in Tirana, Kurbin and Lezhe.
Many nations, including EUSAIR member countries sent rescue assistance immediately after the quake. Many more offered financial aid for relief as well as emergency donations in clothing, food and equipment. The EU reacted immediately after the earthquake by activating the Civil Protection Mechanism and in addition it pledged €15,000,000 in donation for earthquake relief. Furthermore, member states have agreed to hold a donors' conference in January in Albania to help the alleviation of damages and the rebuilding process.
The earthquake was particularly tragic for the Lala family in Durres, 8 out of 9 members of which died when their four stores house collapsed. 17-year-old Rame Lala was the sole survivor from his family as he was rescued from the rubbles several hours after the collapse. A similar fate was waiting for the Cara family in Thumane, 6 members of which died when the building they were residing collapsed.
Some managed to escape death and survive among the terror of the tremors. Aurel, 7 years old, and Alesio, 10, jumped from the balconies of their apartments to escape the collapsing building in Thumane. Nonetheless, Aurel lost his sister and grandmother, while Alesio lost his father and sister.
The overall damages in the aftermath have been calculated to amount from 700 million to 1 billion euros. Many Albanians and other citizens have expressed solidarity by donating money for the affected. The government has set up an online platform for donations in help of the earthquake relief.
Albana Merja, Facility Poit Project Partner Coordinator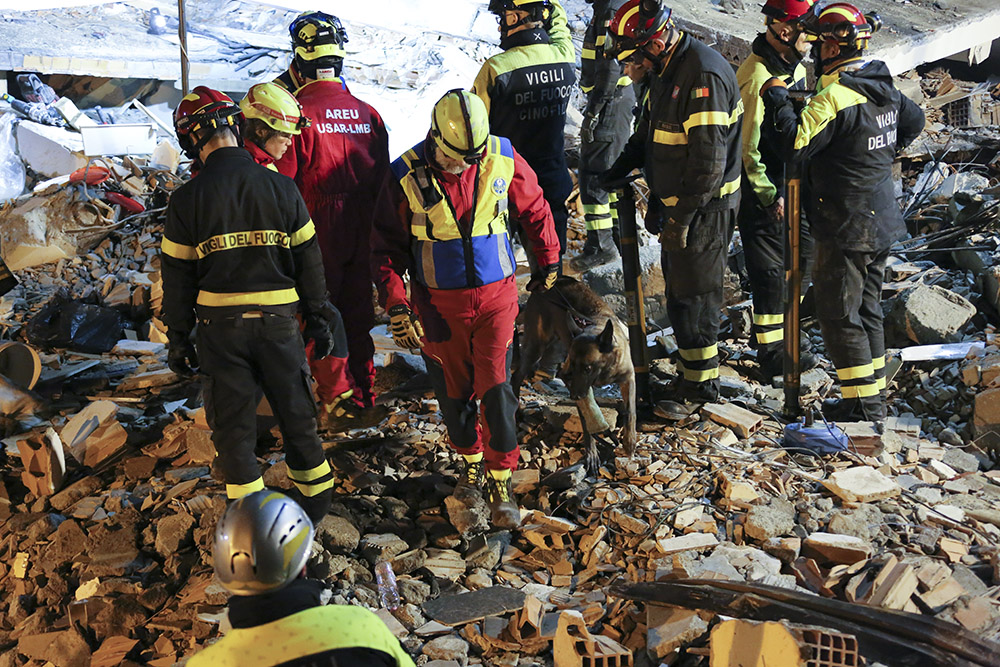 Via: Dipartimento Protezione Civile from Italia