Issue paper & webinar "The EUSAIR: delivering the macro-regional added value, Implementation formats today and tomorrow"
"The EUSAIR is the only table that we share despite our structural and other differences. If we assume ownership of this table, we can learn from the past, capture the present and plan for the future together. For this, we need to realise that the region we live in is 'one body' whose parts are not all 'in harmony' and help it to heal and come to unity."
"The region is bigger than the Strategy – so what is the value we bring to this diverse region? What will never happen if the Strategy fails to do its job?
Despite all the treasures that our countries have to offer, we have very little experience of real collaboration between our countries - where people meet in action in order to address their common concerns. We have no common arenas and no collaboration formats that would be spacious enough to include everyone who can contribute – with their knowledge and experience, innovative ideas and even their funds. To make it worse, often, the peoples of the region have low trust to own authorities, the EU and even each other – all of this calling for an initiative powerful enough to build up trust and ultimately, legitimacy of the macro-regional collaboration in the eyes of the citizens.
This is where the Strategy can fill the void – it can become an arena for meaningful strategic conversations and trust-based agreements and a vehicle for turning these agreements into real-life collaboration in the areas of our common concern or opportunity."
This is just a short excerpt from the very impressive and well accepted issue paper "The EUSAIR: delivering the macro-regional added value, Implementation formats today and tomorrow", that shall not be summarized.
In case you still were not able to find time and read the document, its author Anastasia Nekrasova hosted a webinar, presenting the main points.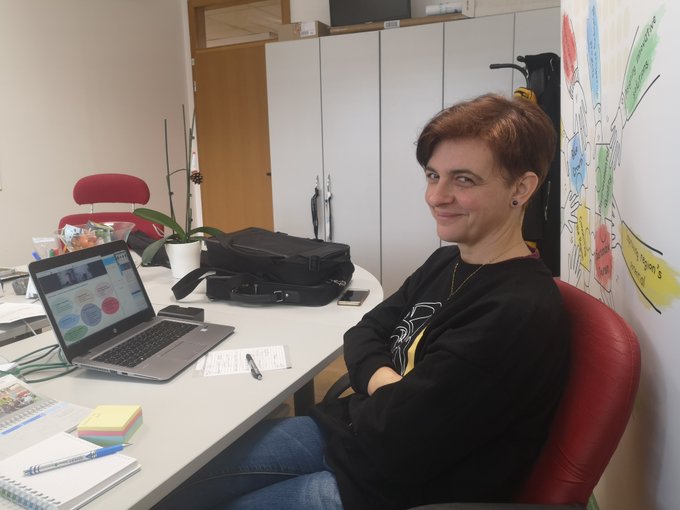 You still couldn't join us? No worries, we recorded it just for you!