Interact publishes a new publication on "Interreg response to migration challenges"
The celebration of 30 years of Interreg and cooperation across borders provided an ideal opportunity to reflect on a fundamental value in the European Union: cooperation between regions and countries and most importantly people.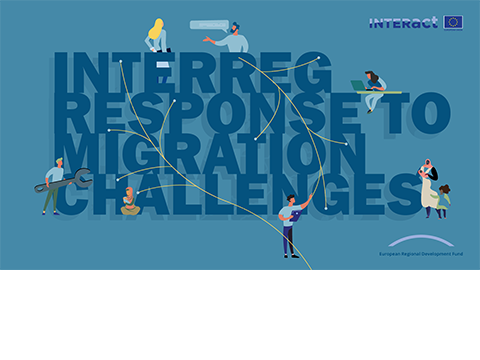 Following the refugee crises of 2015 and 2016, European Union financial support provided to member states under strain proved indispensable. It ensured effective responses of the EU by developing search and rescue capabilities, increasing reception capacity and returns.
The European Union has allocated EUR 11.3 billion to migration and asylum for the next programming period compared to EUR 7.3 billion for the current 2014-2020 7-year cycle.
The Asylum and Migration Fund supports the early integration of migrants and asylum seekers, supporting vocational training, education, and housing, to mention a few intervention areas.
However, it is well known – especially by practitioners – that integration is a long-term process, and that partnership and cooperation with our neighbours and third countries plays a key role and is an essential component of the European Union's migration and asylum policy.
European Social Fund+ and the European Regional Development Fund support medium to long-term integration needs. Therefore, Interreg programmes continue to play a significant role to deal with migration-related challenges.
This publication 'Interreg response to migration challenges' offers an overview and evidence of Interreg's contribution to migration-related challenges through 18 symbolic and outstanding projectstories and serves as an inspiration for future actions.