Facility Point at the 6th INTERACT working group meeting for MRS
When the intention is pure, there is no such thing as an obstacle - online meeting, 1 April 2020
COVID-19
can't stop the proactive working group building on common capacity building support environment for enhanced implementation of MRSs, this time an online session was organised and hosted by Interact and attended by many various participants from all around Europe. Representatives of all 4 MRSs and there support systems, as well as representatives of EC participated in the discussion on common MRSs narrative before deviding into 3 working subgroups: (1) Strategical communication, (2) Interdependencies, roles and responsibilities of key implementing stakeholder's, (3) ESIF support to MRS (embedding).

"Being open for new ways of collaboration that lead to better results and impacts while ensuring together that no region, no city and no citizen will be left behind! Our cooperation goes beyond borders and barriers to achieve this overarching aim of a just transition," was just one of the main messages of this meeting.
And the most inspiring part of the meeting was definitely proving this statement by collecting ideas for MRSs response initiatives in the crisis situation, coordinated measures for contribution towards rehabilitation after this COVID-19 outbreak and towards cross-sectorial solutions to prevent such health crisis (and consequently economical as well) or at least to minimalise their effects in the future. Thereby MRSs, being a cooperation framework that is closer to regions, were proving their active role in addressing emerging challenges and leading the debate in the regions.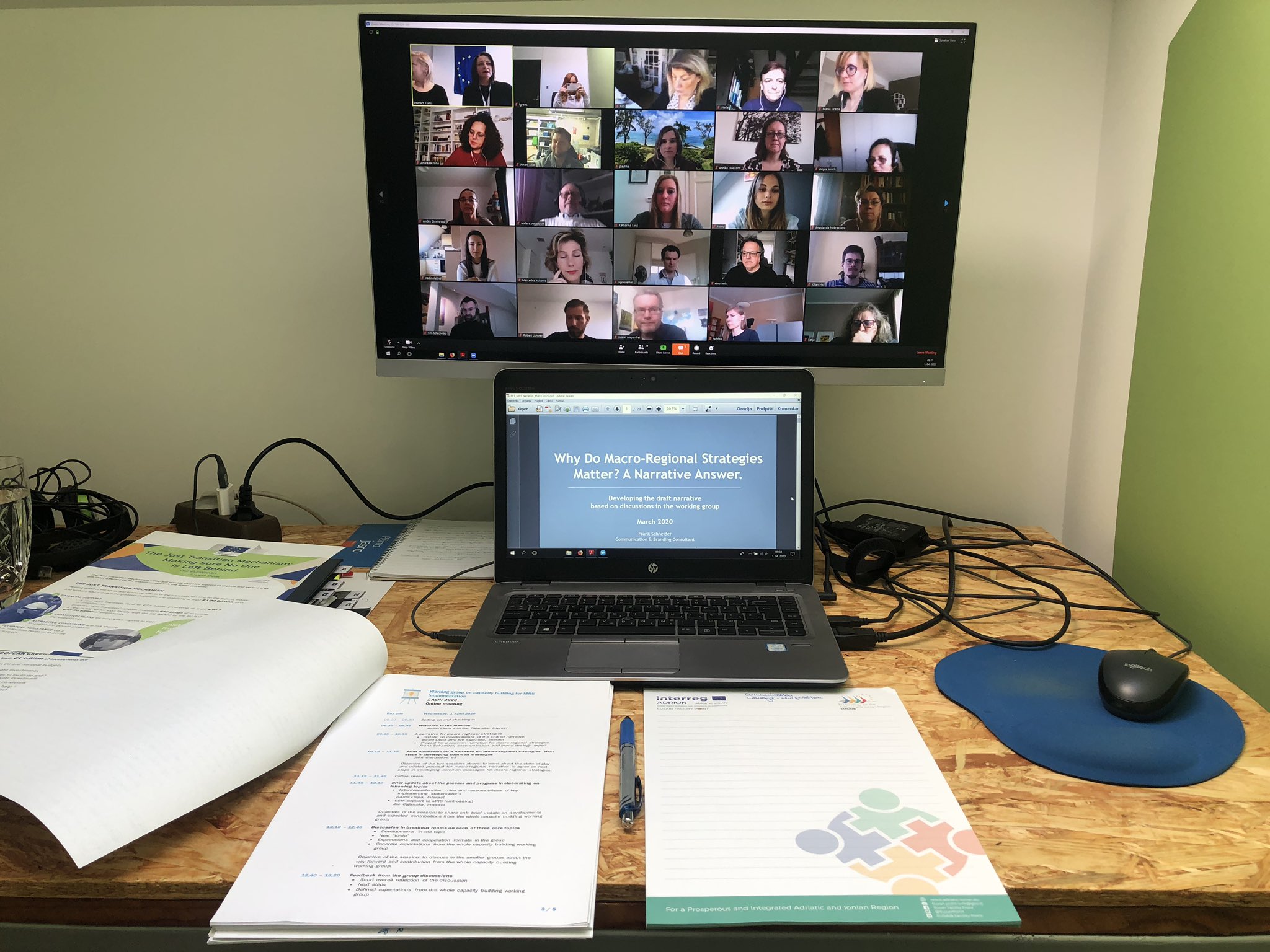 ---
Outcomes will follow and be shared at our website in due time.