Many generations - one future!
Online | 5 May 2021
The first side event of #6thEUSAIRForum under #SloPresidencyEUSAIR was attended by 43 young and very motivated participants to help directing our region into a greater future!

The purpose of the event was to prepare our youth to properly build up their messages and to be the voice of the future at the 6th EUSAIR Forum.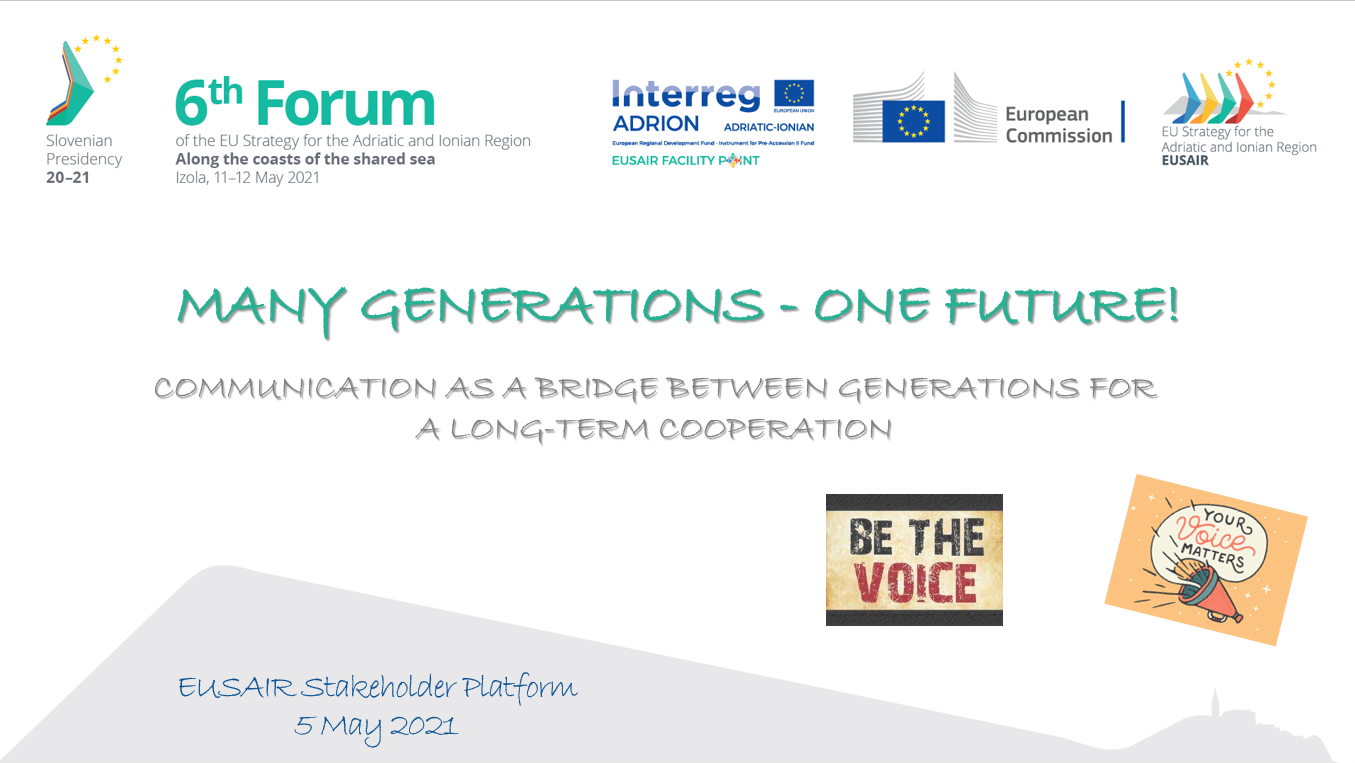 David DeVallance, Vice-Rector for Internationalization, University of Primorska, Research Group Leader: Renewable Materials Composites, @InnoRenewCoE gave an inspirational introduction to warm up the participants, while presenting UniAdrion's work inspired by Benjamin Franklin's quote: "Tell me and I forget, teach me and I may remember, involve me and I learn." He concluded with teasing questions such as: How will you involve yourself in these activities? How will each of you lead the change?
The sea may seem endless while sitting at the coast and enjoying the view, but it's not able to consume endless pollution, therefore Neva Ulčar from International Environmental Law Clinic presented legal obligations regarding waste plastics and microplastics in our region.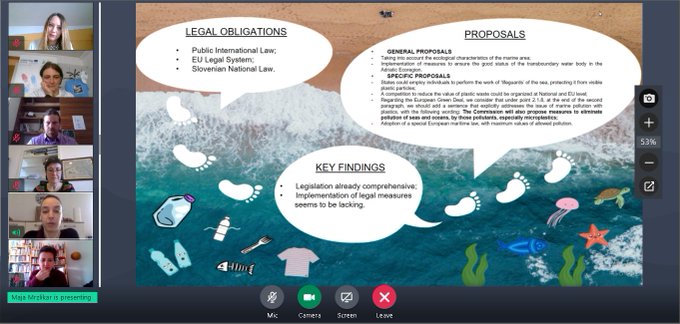 Daring to speak up can grant you a great job says Rudi Medved
from sTOUdio Turistica, to step up you can even create one! Check their initiatives
@TourismFromZero and
#LocalsFromZero, because
you don't always need to start from 0, if you connect to the right chain!
Neža Čebron Lipovec from University of Primorska presented the efforts of the latter in the direction of engaging students in Archaeological park Roman villa of San Simone to learn professional skills through project-work in cultural heritage.
Student Nikita Kocjančič view and advice: "This is really a great experience! Continue with making students work on something they are studying for!"
Bojana Lalatović presented both organisations, in which she is involved:
@WeBalkans
and @RYCOwb. The latter
is enhancing
youth
cooperation and including
young
people to work on equal putting with government counterparts! Her recommendation would be: "Put strong focus on media and empower youth to become aware of its potential - let us build our region as we want it to be!"
Maria Luisa Esposit from Secretariat of the Adriatic Ionian Euroregion presented 2 projects:
#Youth4Cohesion
and @AI_NURECC. The intention of both
projects is to enhance
youth
participation for a more innovative and integrated
@adriaticionian1 euroregion. C
heck out the opportunities they offer!
"Are you a young leader, thinker, entrepreneur, influencer, social acitvist, actor of change? Then you must not miss the Young
#BSF2021!" was the message of Jernej Grahor.

As the crucial actor of and for the
future
make your voice heard also at the Conference on the Future of Europe:
futureu.europa.eu/?locale=en
If you're in age between 18-35 and decide you want to be part of the solution - you are invited to join the European Solidarity Corps and respond to societal challenges with volunteering or setting up your own local small-scale project! Learn more: https://europa.eu/youth/solidarity_en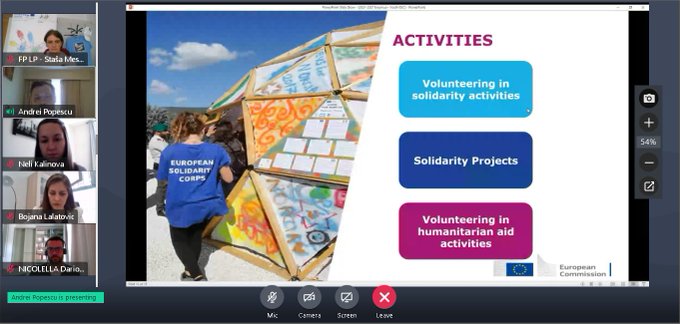 The energy at the event Many generations-one future has been successfully transferred to EUSAIR Facility Point Lead Partner team, which was left with extreme motivation to continue the cooperation with youth and communicate their well-focused voice further to the bureaucratic world and help them create the future they want to be living!
And for our participants, once again, don't be a stranger, communicate with us and through us! ;)