WE ARE BUILDING AN INNOVATION COMMUNITY, JOIN US!
Online via EUSAIR Stakeholder Platform | 20 June 2022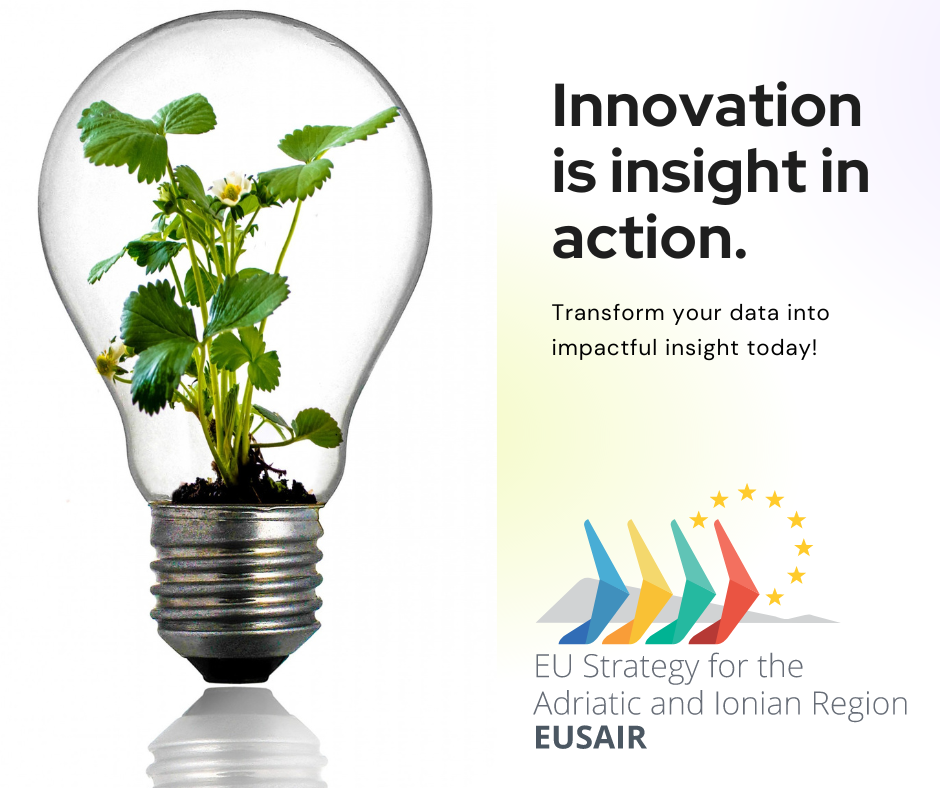 Government office of Republic of Slovenia for regional development and EU cohesion policy as the lead partner of EUSAIR Facility point project is organizing the third workshop on Innovations and innovativeness in EUSAIR region. Project partners coming from the whole Adriatic-Ionian basin have defined Flagship priorities within Eusair through a consensus based participative process. Innovations are a horizontal pillar to achieve these priorities. We are supporting innovations embedding through helping to establish suitable capacities (where this is not yet the case) and build a community of stakeholders (policy makers, Univesities, clusters exc. ). The upcoming workshop is about innovations and innovativeness in the field of environment protection. Main topics planned are:
- The purpose of innovation approach within Eusair
- Environment protection in other Macro regional strategies
- Presentation of good practices
- Ways to finance ecological innovation
- Ways to set up innovation support platform
- Which innovative innovation eco system is best suitable for Eusair?
Below you find the application link. Welcome!