BLUEAIR Launching event
online | 16 November 2021
Regions and countries overlooking the same seas need harmonized Blue Growth policies to plan future innovation initiatives on topics such as fisheries and aquaculture, maritime transport, water pollution, energy connectivity, marine environment protection, promotion of sustainable tourism. Countries benefit from strengthened cooperation, with the aim of making their policies more efficient than if they had addressed the issues in isolation.
We believe, that adopting a coordinated approach will improve administrative capacities, innovativeness and economic development for participating territories as well as for the whole ADRION area supporting the regions and facilitating their transition to a knowledge-based innovation policies.
This event objective is to provide a catalyst event gathering relevant stakeholders and providing successful launch of the project in order to enhance institutional capacities of ADRION territories in the definition of a common S3 policy on Blue Growth and align the local initiatives with the EUSAIR strategy through development of a Macro-Regional S3 on Blue Growth and setting up a Innovation Community.
---
BLUEAIR: TWO SEAS, DIFFERENT TERRITORIES, TOGETHER, MOVING THE BLUE GROWTH FORWARD
Further information regarding the project are available on the dedicated website or in their press release available by a click on a picture below.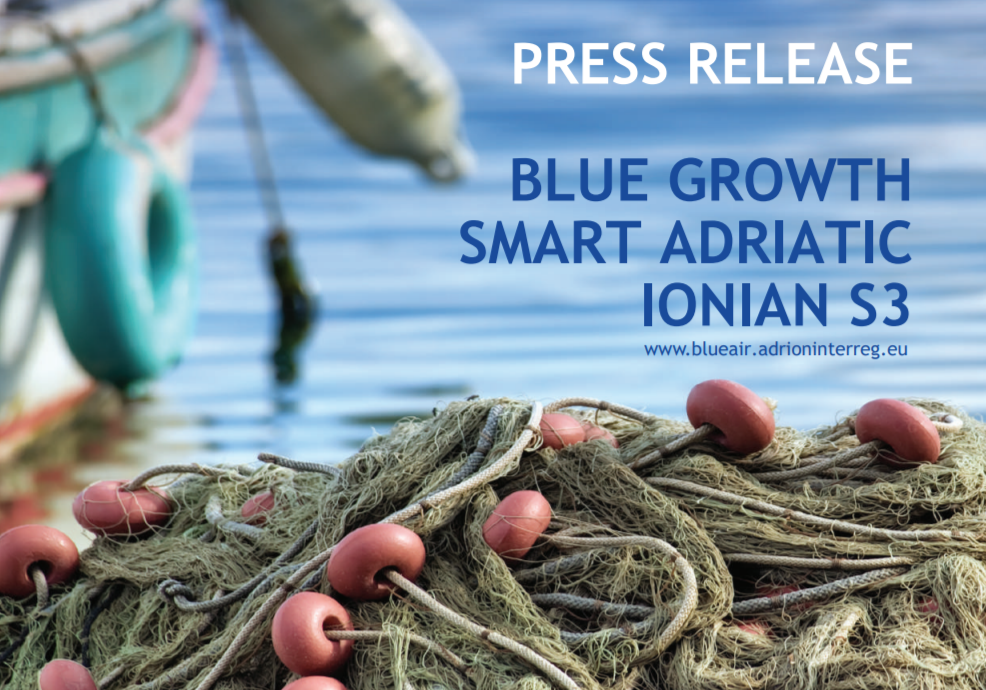 You can participate at the event by clicking here (Meeting ID: 812 7336 3238 Passcode: 984272).
Having some additional questions regarding the event or project please contact: jzp@izola.si.