Young BSF 2022
Ljubljana & Bled, Slovenia | 26-28 August 2022
Young BSF 2022 - Applications open! 📣
Are you:
✅Between 18 and 35 years old?
✅Striving to make an impact on your community, country or the world 🌐?
✅Ready to work on solutions to some of the most pressing world issues?
Did you check all of the above?
Then join 𝗬𝗼𝘂𝗻𝗴 𝗕𝗹𝗲𝗱 𝗦𝘁𝗿𝗮𝘁𝗲𝗴𝗶𝗰 𝗙𝗼𝗿𝘂𝗺 𝟮𝟬𝟮𝟮!
Apply here: https://bit.ly/YoungBSF2022
Deadline: 12 𝗝𝘂𝗻𝗲 2022.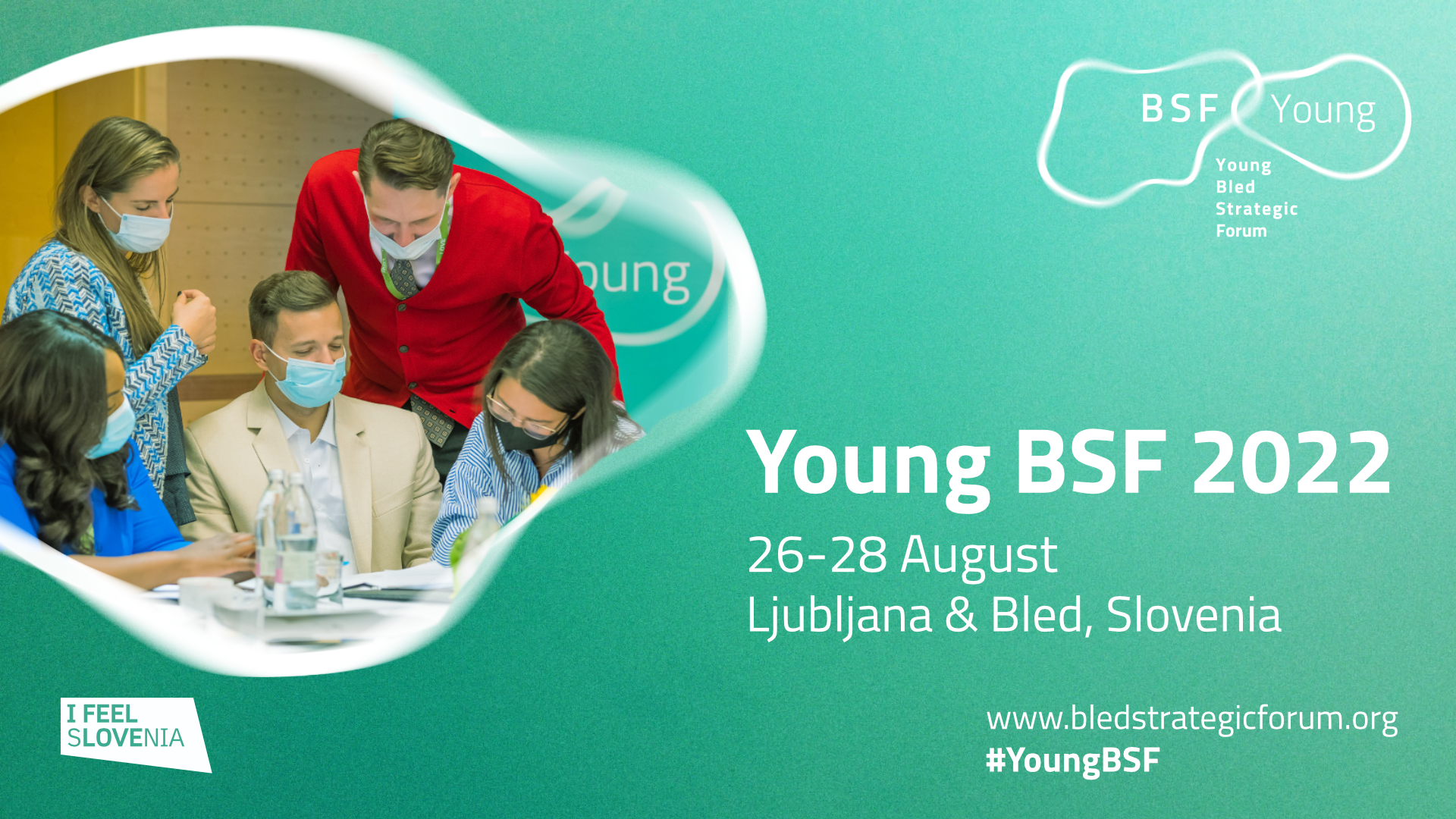 For more than a decade, the Young Bled Strategic Forum (Young BSF) has been bringing together young leaders age between 18 and 35 years from all over the world to engage in lively discussions and develop innovative solutions to some of the most pressing global issues. It has become a unique meeting place for a diverse array of young leaders, entrepreneurs, influencers, thinkers and social activists, offering them a platform to share their visions, exchange ideas and connect. The Young BSF is organised back to back with the activities of the Bled Strategic Forum - BSF (a forum organised on a yearly basis connecting decision makers, members of academia, think tank representatives, members of civil society, private sector representatives and other stakeholders).
Although the Young BSF conference has addressed different topics of discussion throughout the years, the leading vision of the Young BSF remains the same: to connect eager, motivated young individuals and active citizens coming from different fields of expertise and offer them a cooperative, creative, and motivated environment for discussions and networking.
Young BSF will continue to implement activities and events, that enable cross border, cross sector cooperation of young leaders and will enable an open space for the exchange of best practices withouth discrimination (based on gender, religion, ethnicity, nationality...). Young leaders will cooperate within a three-day event of panel discussions, interactive opportunities for cooperation, exchange of best practices (with peers, decision makers, private sector representatives, members of academia, entrepreneurs, international organisations and non-governmental organisations) in order to jointly develop solutions for some of the most pressing challenges for their generation and our societies. The programme of the event will be prepared in cooperation with professional organisations, experts, institutional partners and sponsors.