4th Action Lab "The Future of EUSAIR: Macro-Regional Policies for Companies, Communities and Institutions"
Ancona, Italy & online via EUSAIR Stakeholder Platform | 7 April 2022
The Italian National Authorities in Charge of Cohesion Policy and Marche Region Italian Project Partner of EUSAIR Facility Point are pleased to invite you to the 4th Action Lab: "The Future Of The European Union Strategy For The Adriatic-Ionian Region: Macro-Regional Policies For Companies, Communities And Institutions".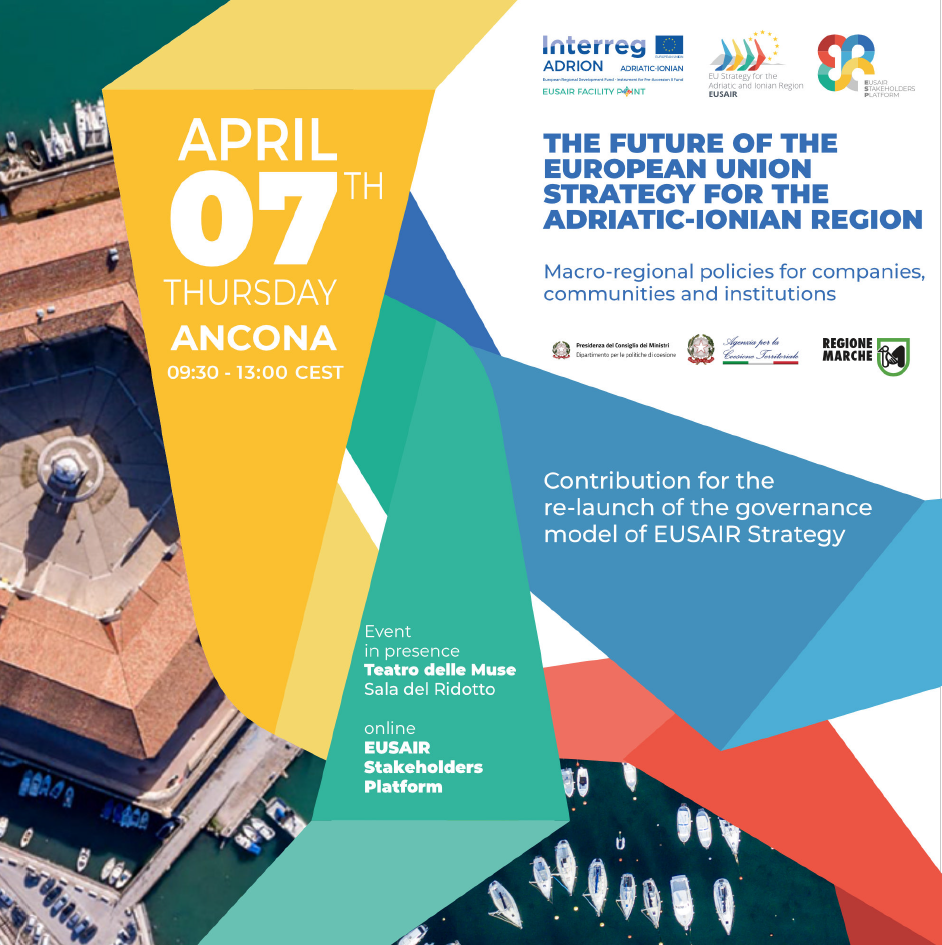 The event will be held in presence in Ancona (Italy) – Teatro delle Muse, Sala del Ridotto and online via the EUSAIR Stakeholders Platform on 07th April, 09:30-13:00 CEST. Therefore, we ask you to Save the Date.
Take a look at the agenda of the event.
In order to register, please click here.
All relevant information about the event can be found in the dedicated webpage.
Further information will be shared with you in due time.